Why Seal a Surface?
Why Seal a Surface?
WHY SEAL A SURFACE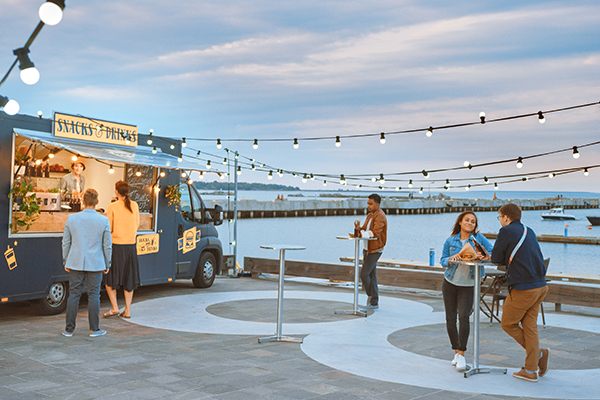 With today's design trends and an abundance of available surface materials, there are many ways to add beauty to a residential or commercial property. With any surface investment, a plan is necessary to protect and maintain it to keep it looking beautiful long term. Sealing the surface whether it is concrete, pavers or natural stone is one of the most important things to do to ensure it lasts longer, is easier to keep clean and maintains its beauty.
When a new surface is installed or shortly thereafter, as well as when an older surface is thoroughly cleaned, it is the ideal time to apply a sealer. When it comes to long surface life, protection is the key. Trident Sealers are tested and proven to protect surfaces from the damaging effects of:
Harsh UV rays
Water penetration
Staining from food, minerals, leaves, machinery, dirt and de-icing salt
Harsh weather conditions
Wear and tear of daily use
A surface that has been sealed is easier to keep clean and maintain. A sealer can help to prevent stains and dirt from penetrating the surface and make stains less challenging to remove. A routine maintenance plan that includes spot cleaning of stains as they occur and overall surface cleaning will help maintain the beauty of your sealed surface.
Select Trident Sealers are engineered with enhancing technology that will accentuate the tone of a new surface making it even more beautiful. An enhancing sealer will also help restore faded colors of an existing surface making it look like new again. In addition, a Trident Sealer may add a sheen to the surface dependent on which sealer you choose.
By sealing a surface and establishing a routine maintenance plan, it should provide many years of use and enjoyment.